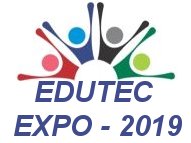 at OGTV Events Hall. KM 9, Olabisi Onabanjo Way, Ajebo Road, Idi Aba Abeokuta Ogun State, Nigeria
on Tuesday 24th, Wednesday 25 and Thursday, 26th of September, 2019
This site is the online TV for the event. The main website is www.edutec-expo.com
Network issues permitting, THIS SITE  BROADCASTED LIVE throughout the event. It was  broadcast live. The latest TVs in the market are Smart TVs. All are enhanced to receive from this station. It is the future of TV. 
About Community TV Station:
Ours is (TV-O-D) on-demand. Typically, users only need to have access to our servers – no internet access is required. Advantages are cost savings on data and also, issue of 'Network failure' problems are eliminated.
Freesat is Free- to- air TV channels broadcast through satellite channels. Most channels are broadcast for free as broadcasters want to reach maximum channel – as source of revenue is invariably through advertisement. A freesat channel is beamed from a satellite. due to sheer size of TV viewing audience in Nigeria, most world class several satellites are beamed, have footprints directly unto the country. Home reception by the viewer is through satellite dish that has been aligned to particular satellites, one at a time. This is fixed. Our package is motorized, hence able to receive from every satellite automatically through the remote control. Viewers in Nigeria can watch for free 96% of channels that are available on DSTV for free.  Sysdigit Communications will showcase this too at the exhibition.
Please explore and enjoy. All comments will be highly appreciated.
For more information, please contact us on information@edutec-expo.com ; +447931 6 62796 (text+ Whatsapp).